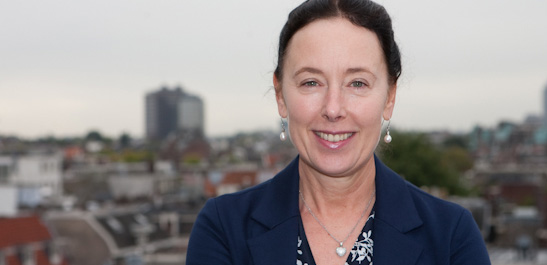 After graduating as a communication expert in 1988, Saskia de Maat worked for Akzo Nobel for more than 12 years, starting her career in Corporate Communications and moving on to Marketing Management for the Decorative Coatings business unit.
Afterwards she changed course and got a degree in Psychology at the Vrije Universiteit Amsterdam, followed by training to become a registered healthcare psychologist and psychotherapist. Saskia is a specialised psychoanalyst and has fifteen years' experience in the mental healthcare sector, working, among others, for the Dutch Psychoanalytic Institute (Nederlands Psychoanalytisch Instituut) in Amsterdam. She has treated people with a variety of problems, such as depression, anxiety, traumas, relational problems and personality disorders.
In addition, Saskia has always carried out scientific research in the area of psychology, covering topics such as the efficacy of psychoanalytic therapy. In 2007, she graduated from VU Amsterdam with her thesis 'Short if possible, long if necessary?'.
Saskia is an experienced lecturer and trainer and was a staff member for the Department of Clinical Psychology at VU Amsterdam, among others, and the post-graduate studies in Clinical Psychology and Psychotherapy at RINO Amsterdam, where she held the position of senior lecturer and co-programme director in the Psychotherapy Department for several years.
Since 2008, she has been running her own coaching and consultancy practice for managers and professionals from profit and non-profit organisations, merging her experiences in corporate life and psychology.
As a supervisor and intervision facilitator, Saskia coaches fellow professionals in the healthcare sector and professional coaches. She is an active speaker at lectures, workshops and trainings in the field of research, treatment and psychoanalytic topics. She works as a lecturer, for example, at the VU Center for Executive Coaching, the netwerkorganisatie Team Change and the leadership trainings of Stichting Bedrijfskunde. She is also an active coach/facilitator in the Executive Master for Change at INSEAD, Fontainebleau, France.
Dutch Language and Literature, major in Communication Studies, Utrecht University
Marketing trainings NIMA A, B and C, Brand Management, University of Groningen
Coaching in Organisations, Schouten Nelissen
Psychology, major in Clinical Psychology, Vrije Universiteit Amsterdam
Post-graduate training programme in Healthcare Psychology, RINO Amsterdam (official BIG registration)
Post-graduate training programme in Psychotherapy, RINO Amsterdam (official BIG registration)
Trained as a Psychoanalyst, Dutch Psychoanalytic Society (Nederlandse Vereniging voor Psychoanalyse), Amsterdam
Dutch Association for Psychotherapy (Nederlandse Vereniging voor Psychotherapie)
Dutch Association for Psychoanalytic Psychotherapy (Nederlandse Vereniging voor Psychoanalytische Psychotherapie)
Dutch Psychoanalytic Society (Nederlandse Psychoanalytische Vereniging)
Dutch Association for Professional Coaches (Nederlandse Organisatie voor Beroeps Coaches, NOBCO)